I wish there was some sort of magic spell i could use to get rid of this cold, I seriously can't hear probably out of both ears and my nose is runny! I hate it! Plus I have to work tonight!
Anyway I watched
Sydney White
last night, and it is only the coolest movie EVER! I loved all the "dorks" I don't know which one was my favourite, probably Gurkin (angry) he writes and angry blog =D (he's the one with the "Peoples Punisher" shirt on in the photo) The actor that plays him was Jonathon in Buffy The Vampire Slayer. (I love NERDS/DORKS/GEEKS)
I need a new book to read. I read "Two Pearls Of Wisdom" by Alison Goodman (it was awesome) and I've finally finished "The Umbrella Academy: Apolcalypse Suite" but now I don't have anything to read. I should probably finish Harry Potter... but I honestly can't be bothered.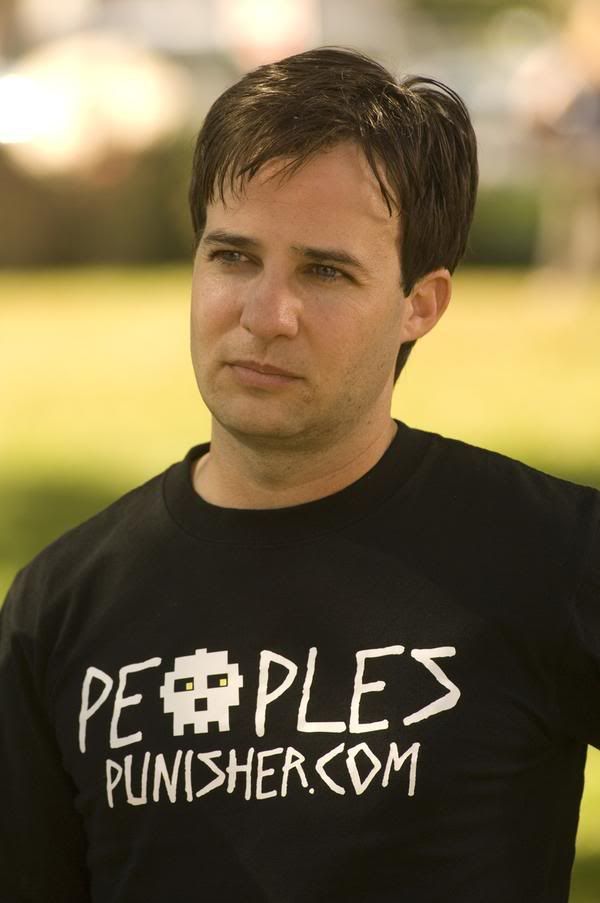 I signed up for a TAFE course in Denmark (the town not the country). It's Cert 3 in Arts Administration. I haven't completely worked out what it actually intails, but I read something about organising Art Exhibitions, making flyers, planning Art Events. So it seems good. It doesn't start until next year, but I'm still pretty excited, because it mean we can go "school" shopping! YAY!
I'm having a slight kerfuffle... I want a new iPod Nano, but don't know what colour...
It's so hard... I think it's between GREEN, PURPLE & YELLOW (yeah I know... but I'm always drawn to the Yellow one) I don't want to get a colour that someone else is getting. Kaitlin is going to get the PURPLE one, so that rules out PURPLE! AHHHHHHH! It's frustrating!
And now - before I leave - an embarrassing YouTube video... may I present a deleted scene from series 2 of Torchwood! (Featuring Ianto & Jack)