Last night, on the drive from Arthur River back to Albany (see previous post) My sister Alex and I, got the old music playing, which inspired me to do today's Tunesday on:
They are the ONLY Australian band I ever really loved, and I mean loved... knew all the songs names, all the lyrics and pretty much everything to do with the 2 members (especially Darren (right) the singer, who I wanted to married, funnily enough, in the end he ended up announcing he was gay, but I still wanted to marry him)
The first song I heard was Truly Madly Deeply, and unless you've spent the last 15 years living under a rock on Mars, you would of heard it too (probably at someone's wedding, or on Valentines Day).
Two other songs off their first album (Savage Garden, 1997) I love are:
To The Moon And Back (first Savage Garden video I ever saw. I remember waking up early on a Saturday morning at my friend Cassie's house to record it, so we could re-watch it over and over)
I Want You (I used to know all the words and sing it along with him, not anymore. Not sure what I'm talking about, watch the clip)
"Chica Cherry Cola" =D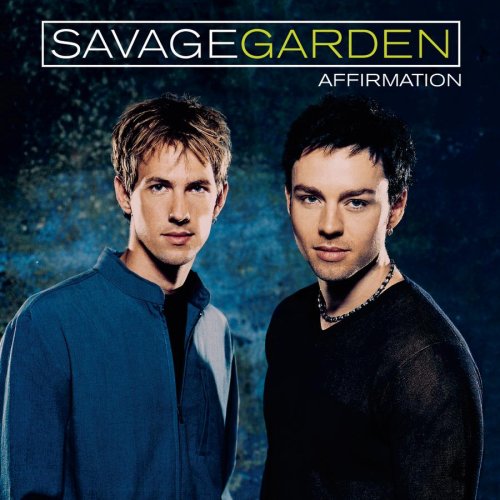 I was in year 8 when their second album (and the last), Affirmation (1999), was released, and it practically saved me. High School was hell. But Savage Garden got me through. This song in particular
Crash and Burn
even listening to it now, makes everything seen that little bit better.
Other songs from Affirmation that I loved.
The Animal Song (The music video has clips from a movie called The Other Sister. I have seen it, but can't remember it, but can't seem to find it anywhere)
I Knew I Loved You
(no embedding sorry. The music video has Kirsten Dunst in it. I love her)
I hope you enjoyed that blast from the past. I did.